Care for mankind

and respect for the environment.
---
For Green-G, human capital is also an essential value, and that is why the ecarry design has paid a particular attention to functions, quality, and comfort on board.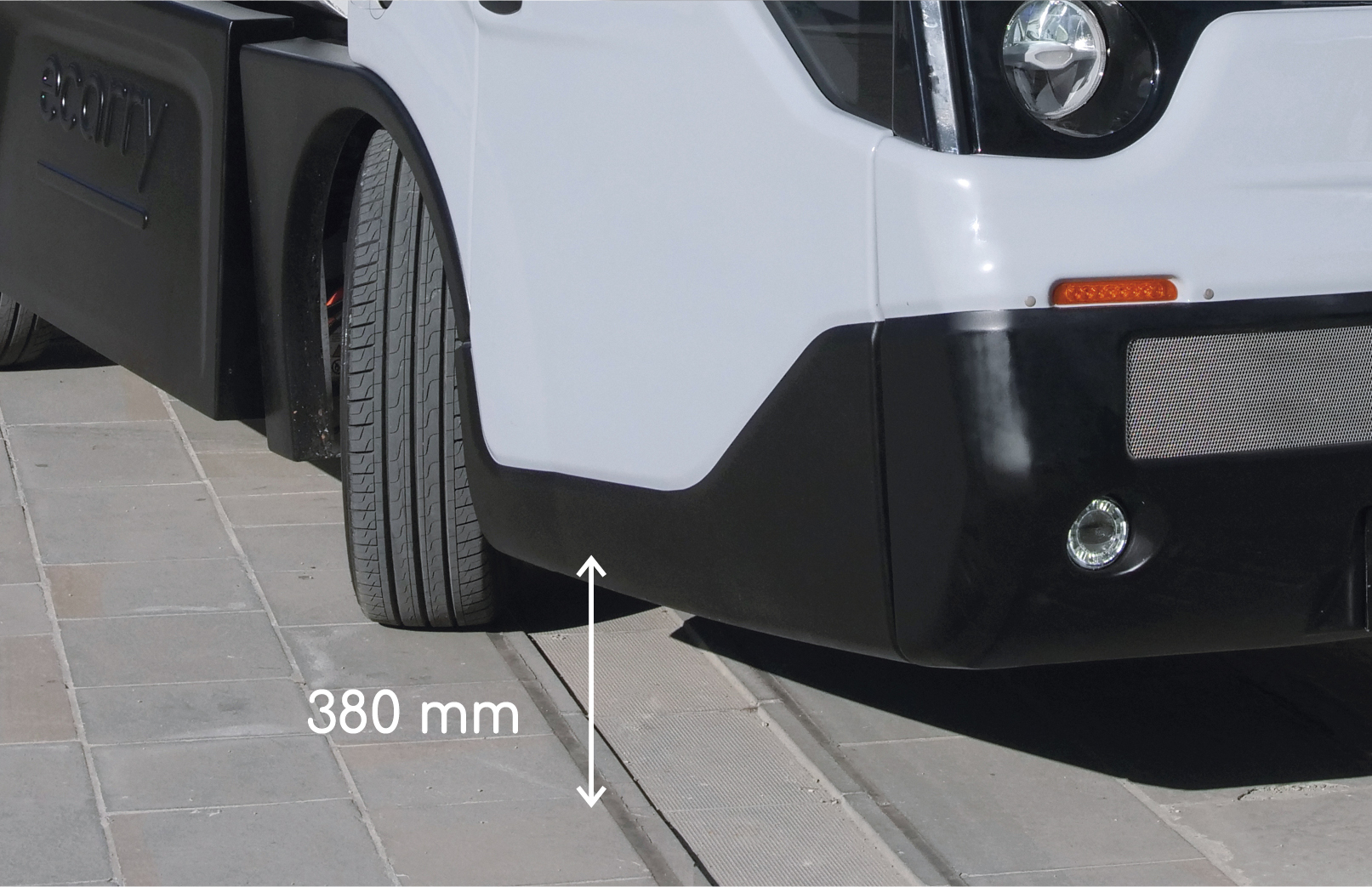 Lowered cabin to reduce fatigue and injuries
The driving position of ecarry is designed to optimize comfort and operation: its advanced cabin is extremely low compared to other commercial vehicles available on the market. In fact, it is positioned just 380 mm from the ground, a precaution that allows you to get on and off the vehicle doing much less effort, minimizing the risk of accidents and the occurrence of occupational injuries.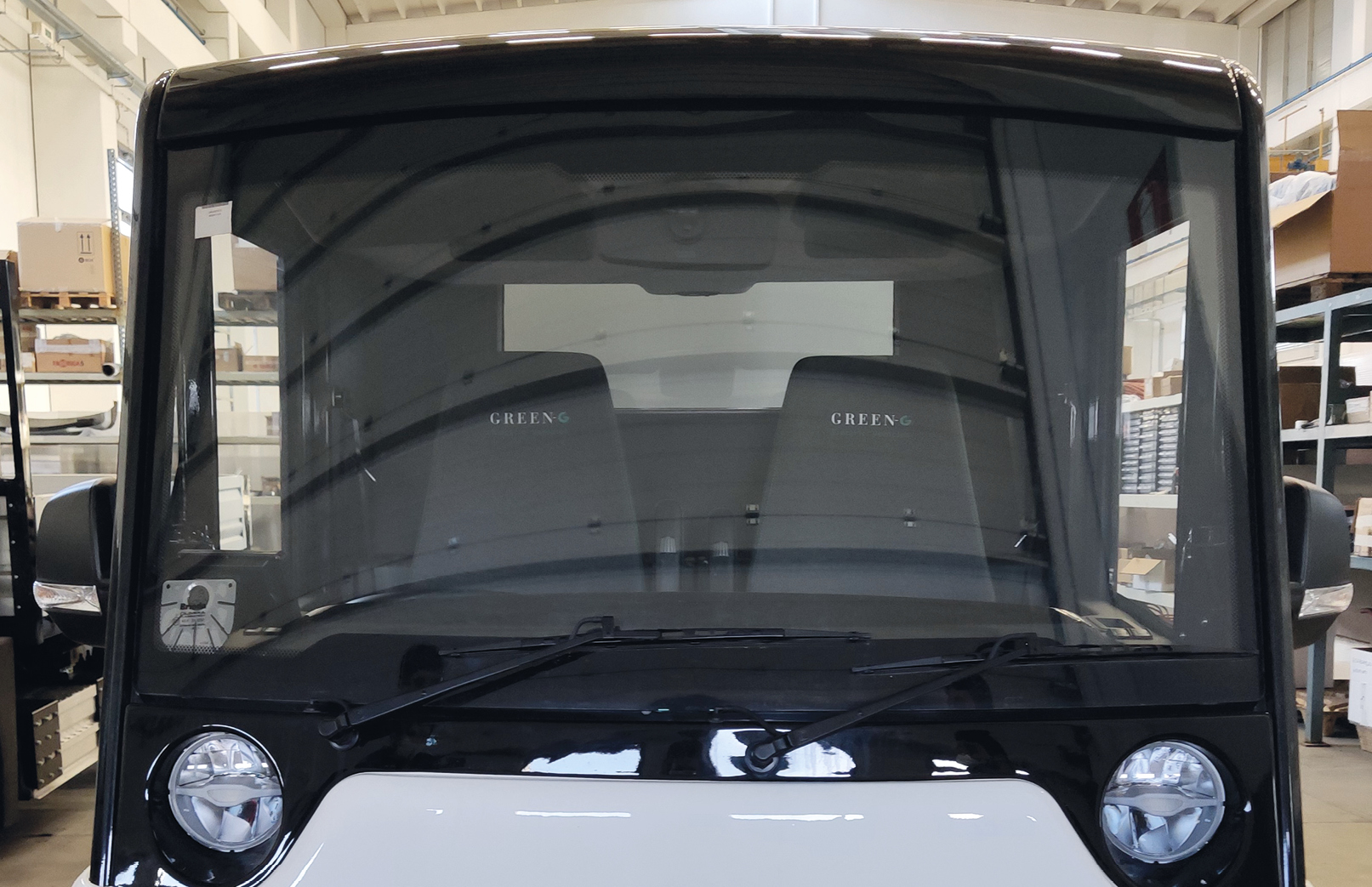 Panoramic windshield
City driving requires great visibility to ensure safety. Therefore, ecarry is equipped with a panoramic windshield that allows exceptional visibility from any angle and thus guarantees full control of the surroundings.
In addition, excellent visibility is guaranteed in any climatic condition thanks to the two-zone defrosting system of the windshield with integrated high-density resistance.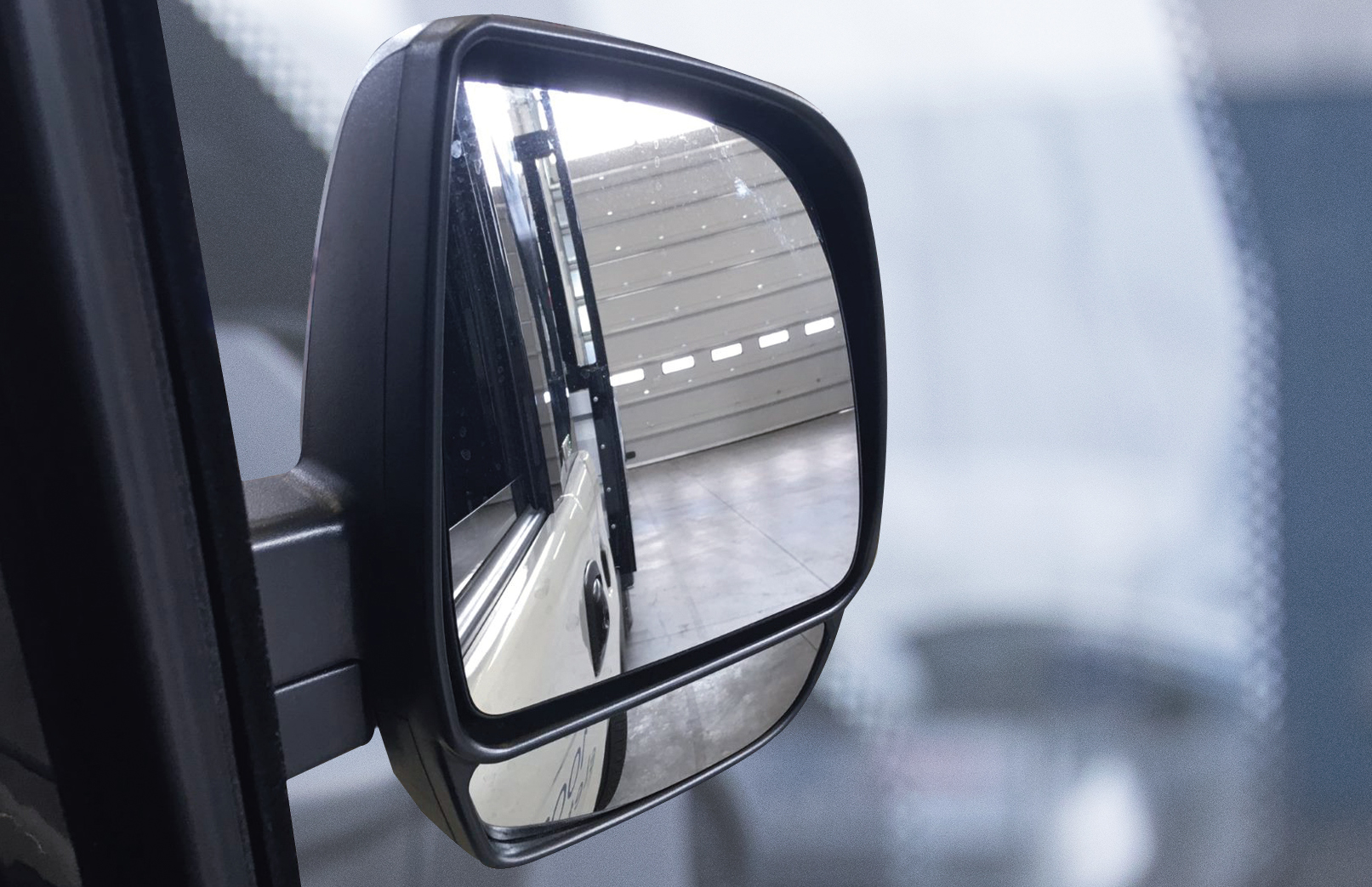 Panoramic side mirrors
On driving the ecarry, full control of the road is also guaranteed by the electrically adjustable side mirrors in which are equipped with additional adjustable mirrors to ensure maximum visibility even on the border of the sidewalk.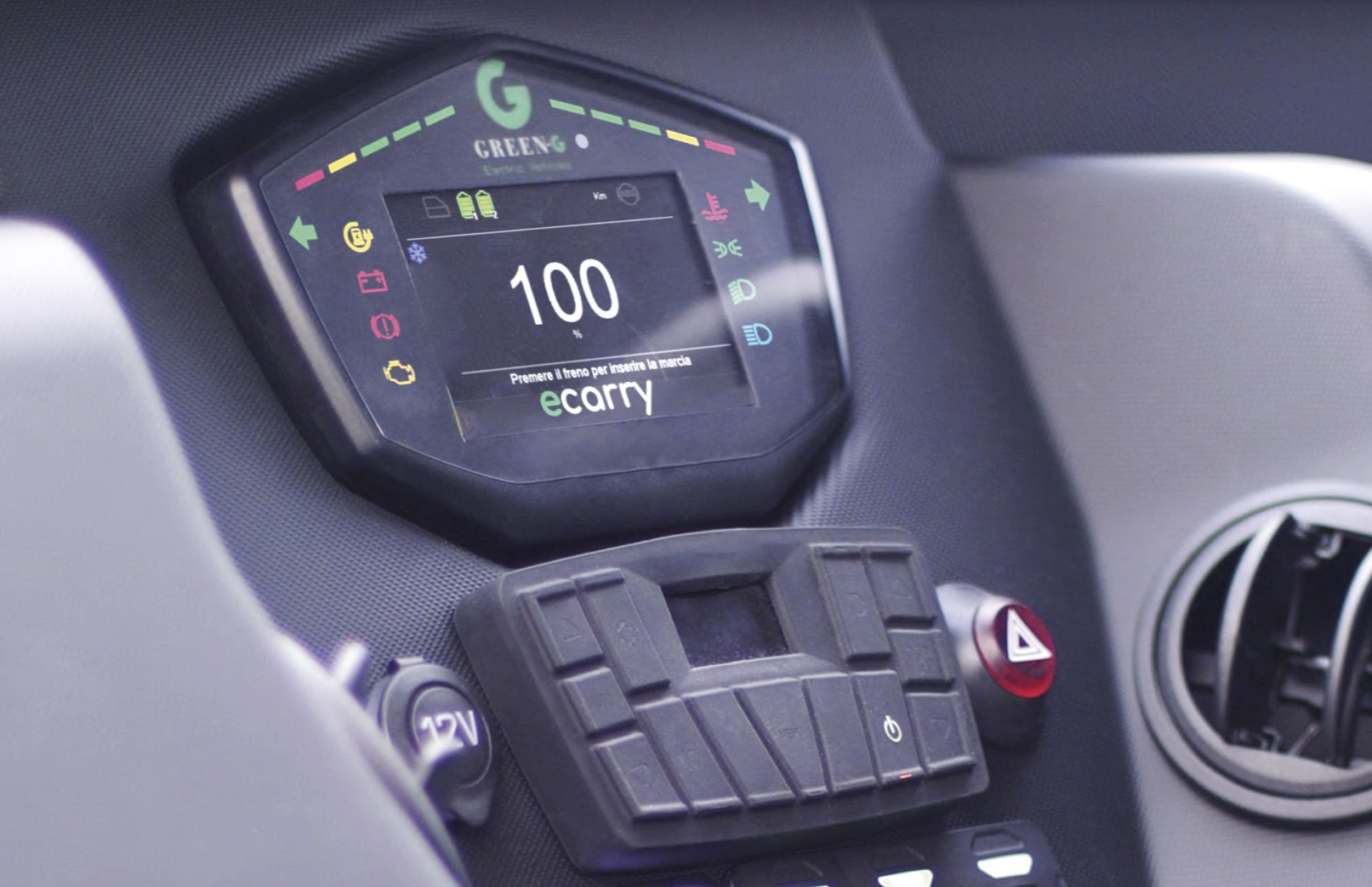 Everything on your fingertips
The ecarry cabin has a volume of 3.5 cubic meters and has been designed for excellent roominess and maximum comfort for the driver and the passenger.
It is equipped with 5 convenient storage compartments and a practical bottle holder in each door. In addition, the concept of the door has been designed to ensure the maximum visibility of the edge of the sidewalk.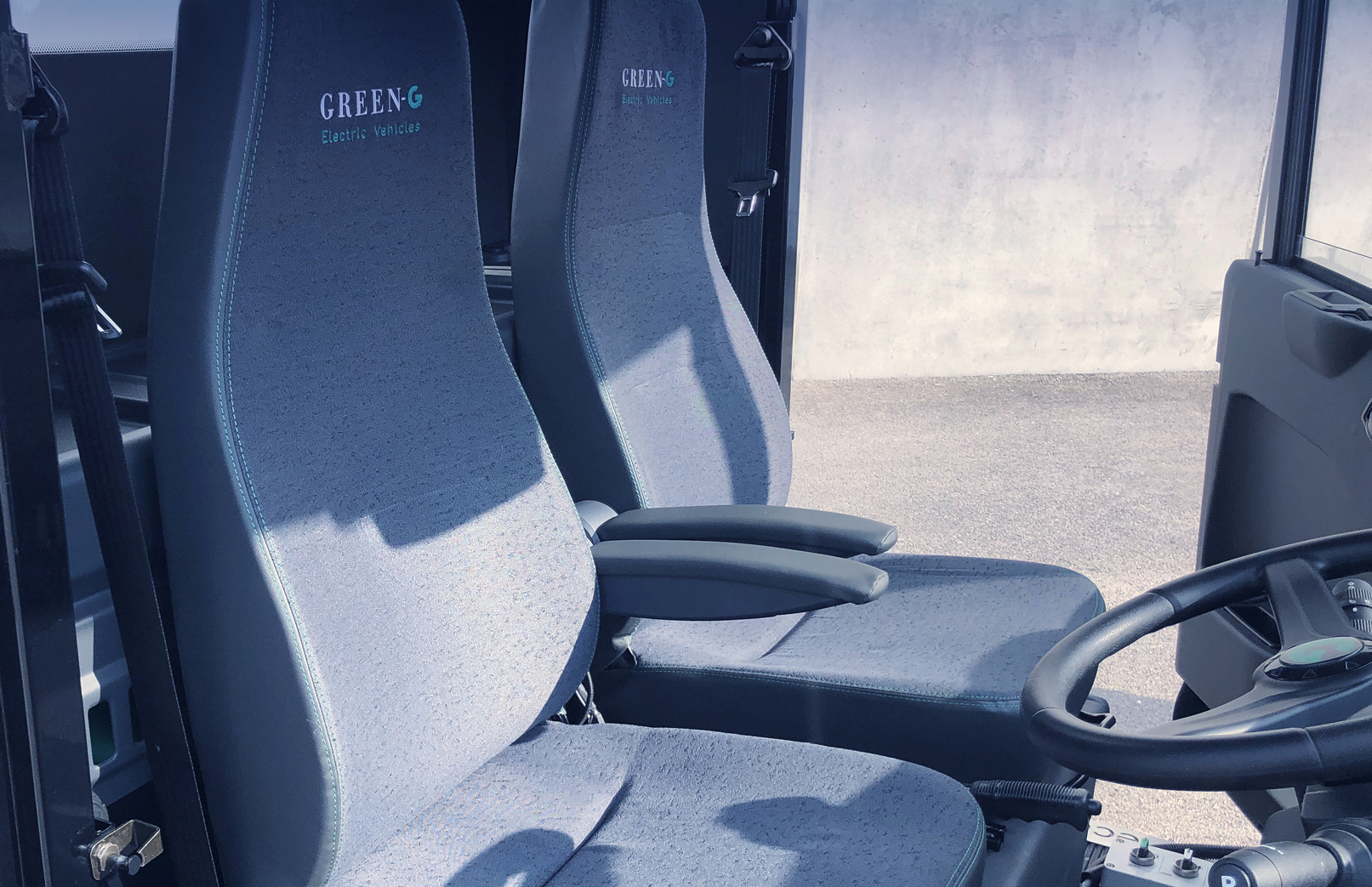 Maximum driving comfort
The ergonomics of the driver's seat are ensured by an adjustment of the steering wheel both axially and angularly as well as the adjustments of the backrest of both seats.
In addition, the pedal area is very broad, expressly designed for driving with safety shoes, to guarantee comfort and safety.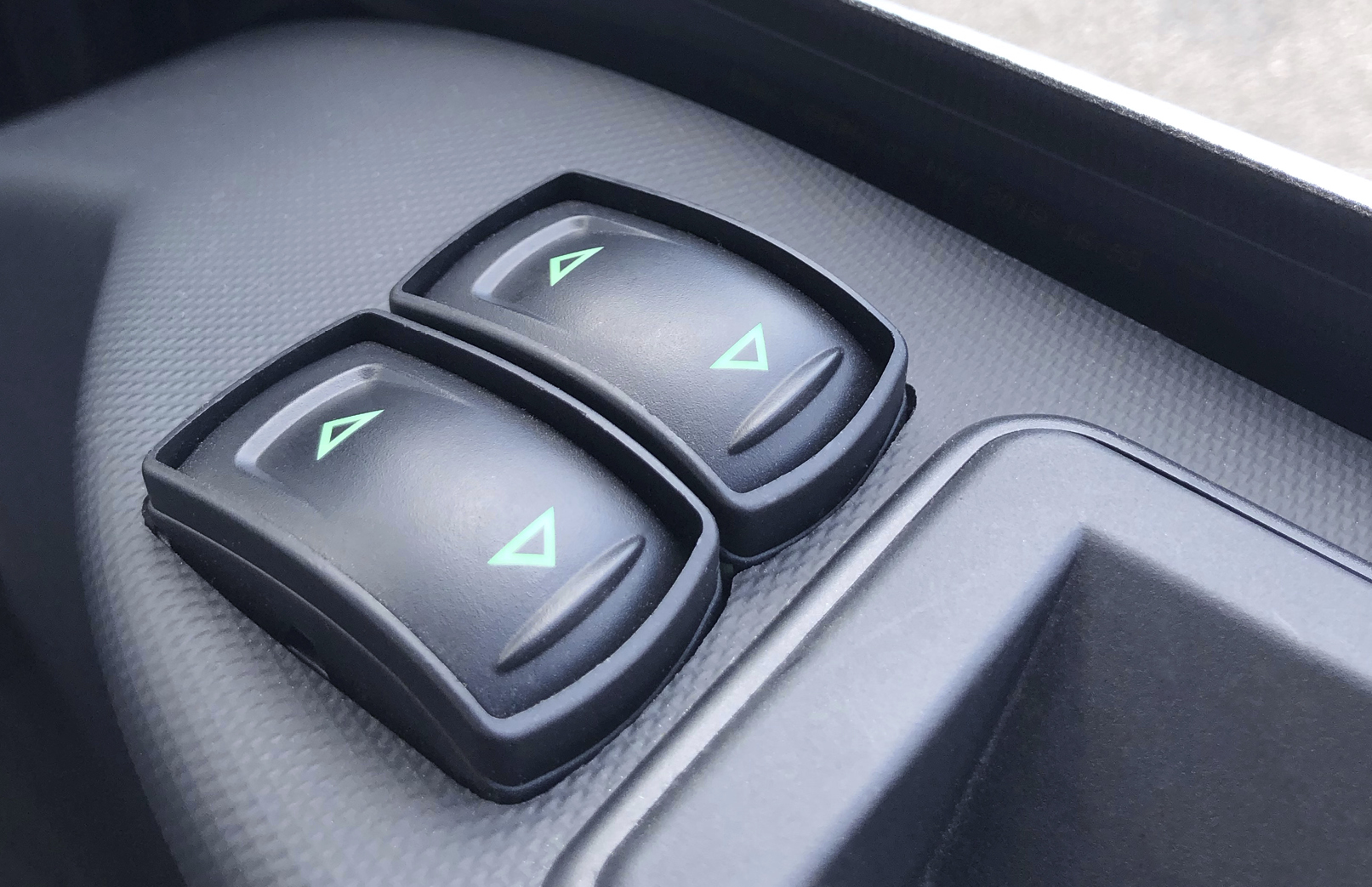 Attention to every detail
In conceptualizing ecarry, nothing was left behind. For example, the design of the power window switches have been specially designed for working gloves. A device that makes all activities smooth and fast.
Remote control system
ecarry is equipped with an LCD graphic display that can be configured in an easy and intuitive way to have all the information necessary for operational use.
It can be remote controlled in real time, thus allowing the monitoring of any activity in progress.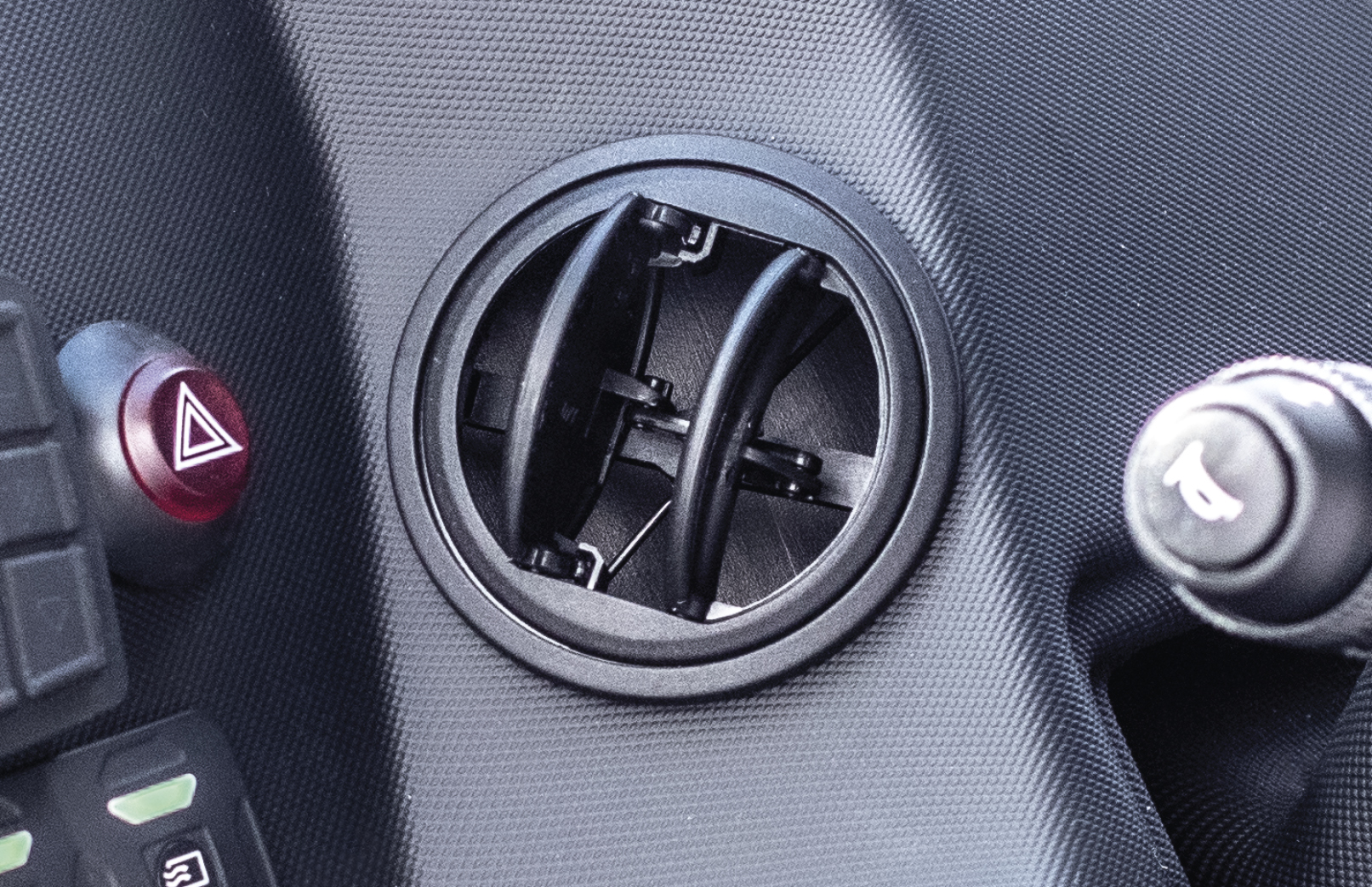 Standard air conditioning
Comfort is ensured by four air vents that allow you to ensure the desired temperature inside the cabin.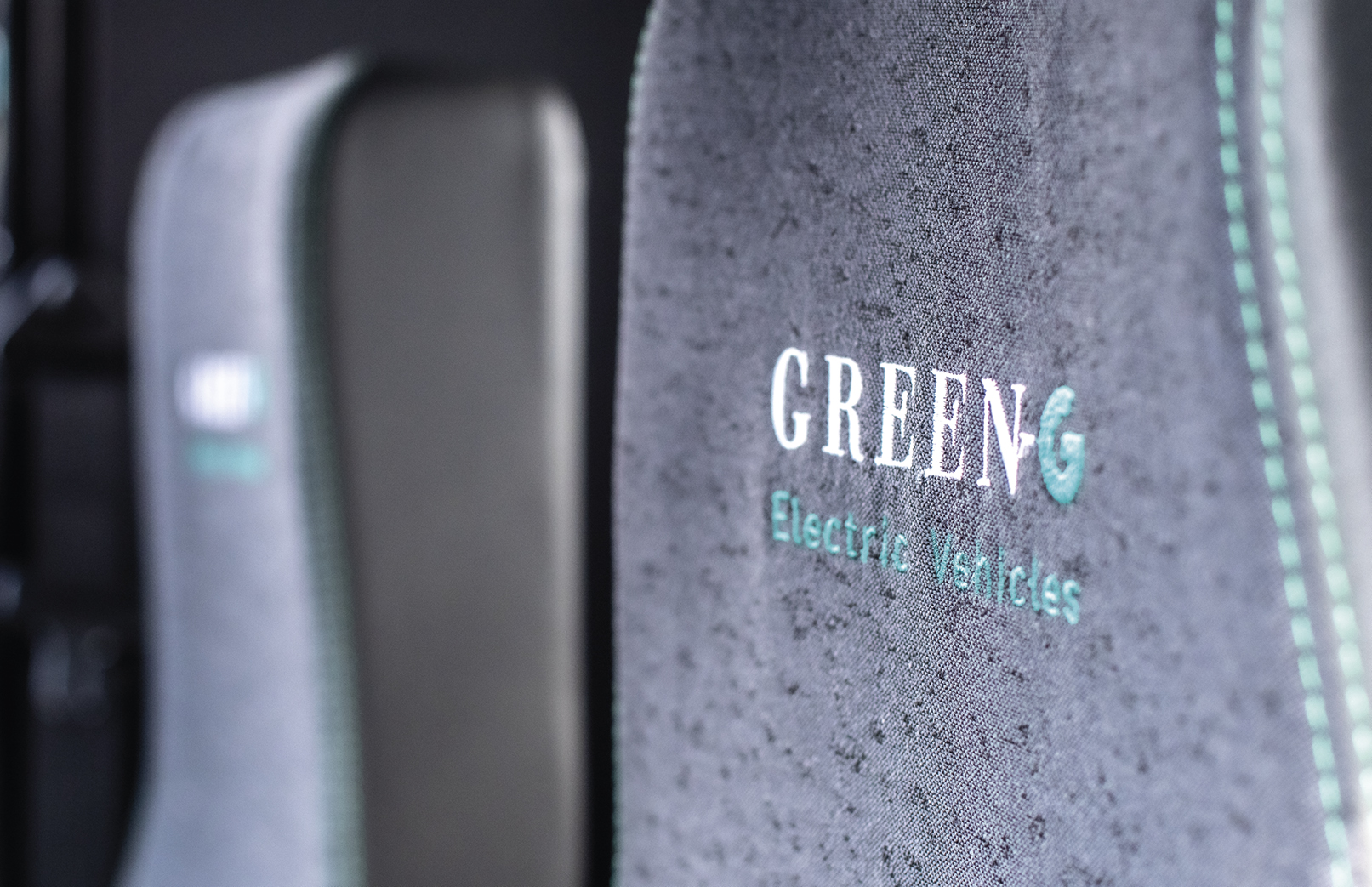 Reliable and easy to maintain
To facilitate the cleaning of the passenger's cabin, the ecarry cockpit has no central tunnel. In addition, the upholstery of the seats has a strong double-stitched fabric to ensure wear resistance and durability.